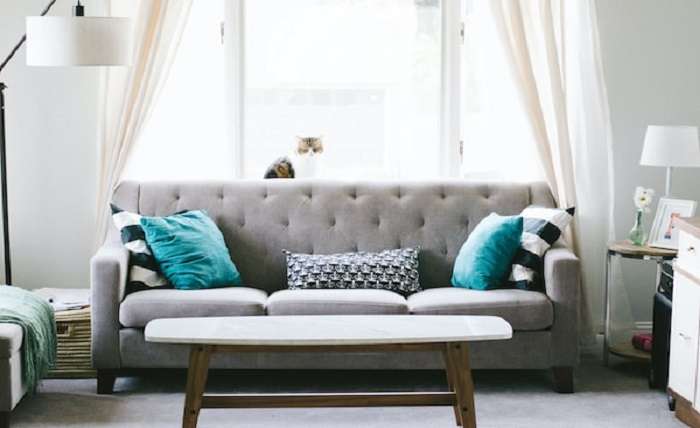 Are you looking for an easy way to spruce up your home? Adding pops of color is a great way to bring life and vibrancy to a room without making an expensive and time-consuming change. From using bold accent pieces to simply adding a few houseplants, there are plenty of simple ways to add pops of color to your home. Keep reading to find out more.
Pillow Throws
One of the simplest ways to add pops of color to your home is by introducing accessories like pillows. Pillow throws are affordable and versatile and come in a wide array of colors, sizes, and fabrics. They can be used to add a subtle hint of color to a room or to make a bold statement. Pillows can be used to add a splash of color to a couch, chair, or bed. They can be used to create a focal point, such as a bright pillow on a white couch, or to liven up an otherwise dull corner of a room. With so many options available, it's easy to find pillows that will match your current decor. Throw pillows also come in a variety of shapes and sizes, from small accent pillows to large floor pillows.
Area Rugs
Area rugs are an incredibly useful tool for adding pops of color to your home. Not only do they provide a vibrant and inviting atmosphere, but they also serve many practical purposes, such as protecting your flooring and adding a layer of comfort and warmth. With so many colors, styles, and sizes available on the market, it's easy to find an area rug that perfectly complements your existing décor while giving your room a bold, vibrant splash of color.
For a more subtle approach, you can opt for an area rug with a muted color palette. This will provide a subtle color scheme without overwhelming the existing décor. You can also choose an area rug with a bold print or pattern, such as a striped pattern or a geometric pattern. This can add a sense of energy and visual interest to the space while also adding a touch of color.
There are so many ways to add pops of color to your home with area rugs. Whether you opt for a bold and vibrant color, a subtle and muted color, or a patterned rug, you'll be able to instantly transform your room with a vibrant and inviting atmosphere.
Wall Art
Wall art is an easy and effective way to add pops of color to any home. Wall art can range from abstract pieces to classic portraits, but the key to making it work is to choose pieces that are meaningful to you and that match the colors of your home. One of the easiest ways to add color to a room is to choose wall art with bright colors that match the colors of the room. Colorful wall art can add a pop of color to your space without overwhelming it. You can create a gallery wall or just hang a few simple pieces.
Alternatively, you can hang monochromatic wall art that still adds a subtle color. Monochromatic wall art can be hung in a cluster to create a more dynamic look. Another option is to hang a single statement piece of wall art. This can be a bold painting, a sculpture, or even a digital print. Whatever you choose, make sure it stands out and adds to the overall look and feel of the room. Finally, you can hang vintage art pieces to add some character and color to your room. Vintage art has a unique charm that can be used to add a pop of color to any room.
Adding color to your home is a great way to express yourself and make your house look brighter and more vibrant. It can be done in a variety of ways, ranging from adding colorful rugs or pillows to wall art. It is also a great way to make a statement and give a sense of personality to a room.